Must haves now the weather is changing 
Katie Saywell is the owner and founder of The Dogs Code, who specialise in the training and behaviour of Dachshunds.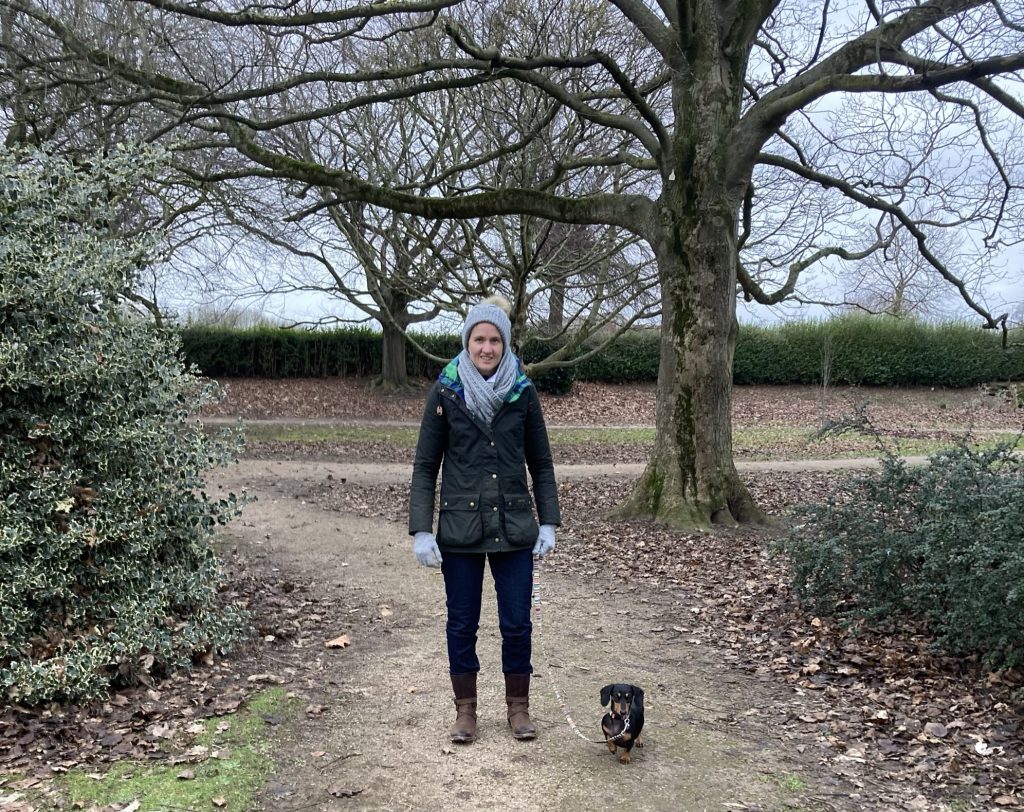 As the winter is leaving and spring is arriving although with the crisp fresh air you will still need something to keep you warm and dry, especially when those April showers arrive.
Here are some of katie Saywell's top picks The Dogs Code specialise in Dachshunds training and behaviour, by helping owners who are stressed, embarrassed or lack confidence.
Firstly Katie will be giving her view and opinion and review on some clothing and Dachshund equipment she uses.
Hat and scarf set, from @Superdry these are super soft and keep you warm and toasty. We give these a 10 / 10 you can see them for yourself visit Superdry website
Her coat is from Barbour, it's a wax jacket and although fairly thin, and needs wax care, it is flexible and comfortable with a zip and press stud fastening. The pockets are a great size for a dog walk and all those extras required. There is also an inside zip pocket for spare poo bags or your keys! We rate the wax jacket with a 10/10 visit website They even have a YouTube channel of how to wax your Barbour jacket watch here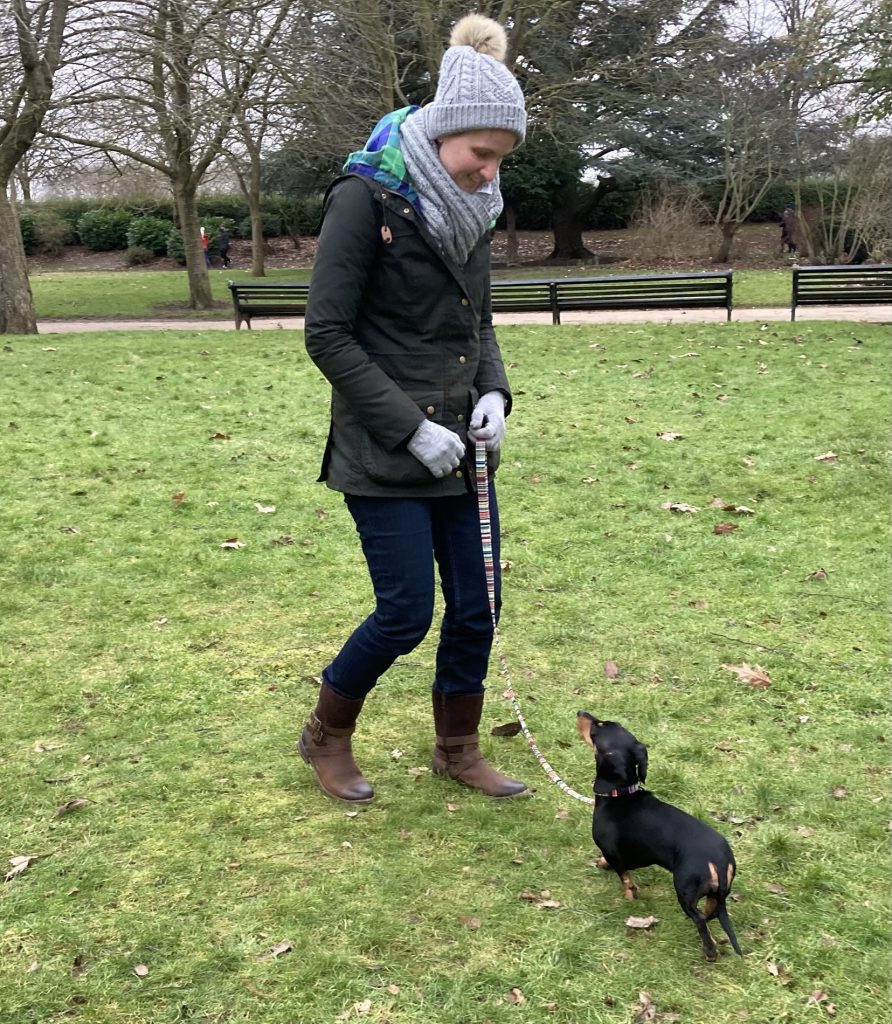 If it's really cold outside then Katie will wear an under layer by Tog 24, a lightweight base layer. These keep the warmth in but can be too warm the advantage is they fold down super small and are lightweight so easy to carry. The downside they aren't breathable fabric so can get a bit too warm inside for that we are giving an 8/10 check out their website here. 
Boots, we all need comfort on a walk, especially when you get to a certain age. Wellies were always a go to and sometimes are used on the more muddy walks. But Katie, rates these Ugg boots, called Lorna they have a suede finish and wool inside they keep your feet toasty and are comfortable with a sturdy grip and sole but also look smarter than a wellie. visit UGG website 10/10 from us 
Onto Chipolata, here she is wearing her Ditsy Pet matching collar and lead set. Now she has tried a few over her 4 years but there are a few things we really like about Ditsy Pet. Starting with the collar, this is a standard flat collar with a plastic clip fastening and a D ring to attach the lead, both the collar and lead are exceptionally soft to handle. The collar is adjustable and you can get a snug fit but importantly it is soft around Chip's delicate neck. Onto the lead, again very soft and comfortable also feels slightly longer than other standard length leads. It's top marks for a local Nottingham company, from Chip and me visit Ditsy Pet website 10/10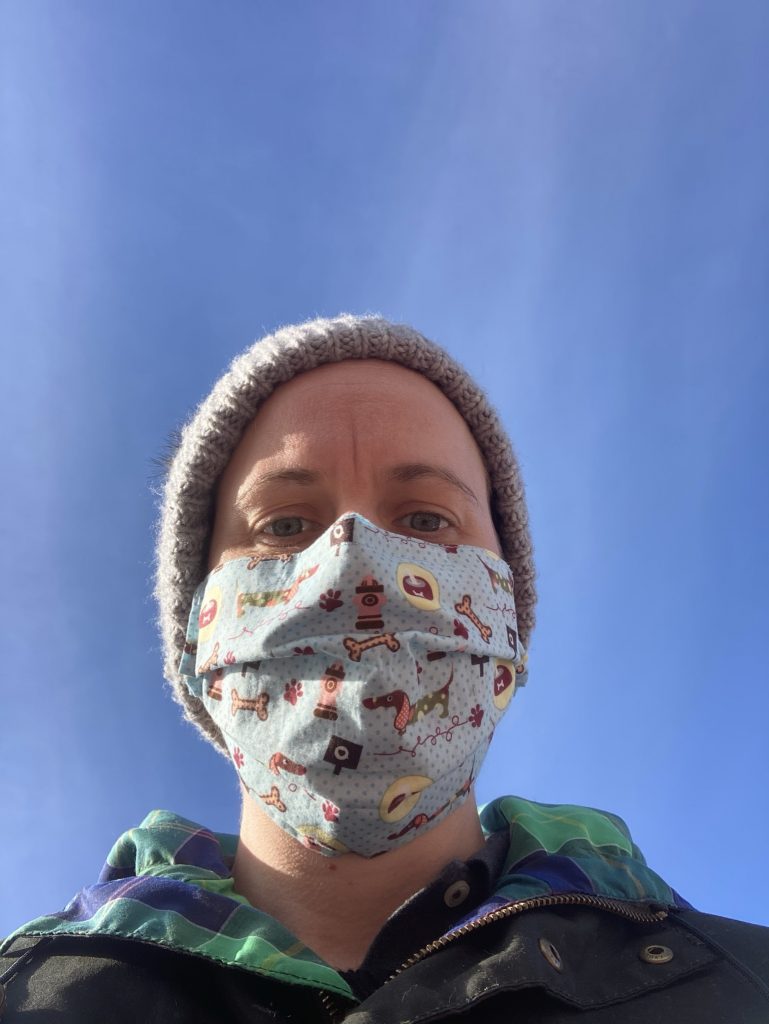 In the current times with the addition of face coverings Katie, has her own branded mask and bandana sets as pictured. The face coverings have a pleated finish, have comfortable elastic around the ears and have a section for an additional filter. They have an adjustable flexible nose grip to accomodate for different face shapes and wearing glasses. The bandanas or bow ties come in a selection of sizes to suit your pooch They have The Dogs Code branding. Supporting local alma rose creations.
Being comfortable is top of Katies priority when out walking with Chipolata.
If you have enjoyed this blog comment below.
If you are looking for help with your Dachshund then get in contact from the home page.