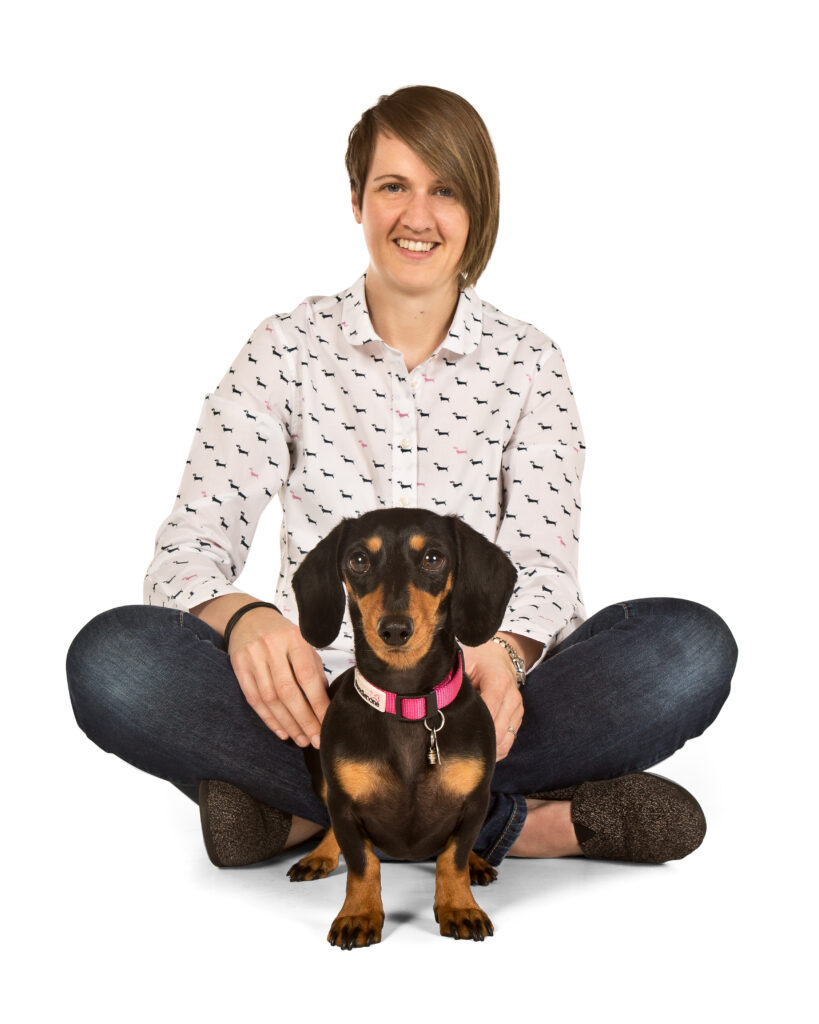 A LITTLE BIT ABOUT KATIE
Katie Saywell, is the UK's leading Dachshund trainer, she recently relocated to the South West but has a global audience. Owned by a miniature black and tan smooth called Chipolata, who like all Dachshunds is super smart, loyal and loving but they haven't always had an easy time, Chipolata is one of the reasons The Dogs Code was founded, to help owners who find themselves stressed, embarrassed or lacking in confidence and being challenged.
Katie was a Police Officer for 11 years, she holds a National Diploma in Animal Care, a Diploma in Animal Psychology, qualified in Principles of Dog training and Behaviour and is a accredited instructor with The IMDT (The Institute of Modern Dog Training) also a member of Pet Professional Network and ICAN. She is also an Award winning entrepreneur and recognised by Dragons Dens Theo Paphitis.
The Dogs Code who are now proudly in association with Dachshund Rescue UK helping to reduce the amount of Dachshunds in rescue each year through training also helping those rehomed to settle in.
​We all know Dachshunds have quirky ways and are a breed like no other. At The Dogs Code, we want you to have your ideal dog and create best friends through positive training. ​
We aim to reduce owners stress, embarrassment and build your confidence as an owner.
​The Dogs Code take pride in only using force free positive training only allowing your dog to have a choice (no collars/sprays or physical reprimands).
Take the stress out of training and have fun with the effective results giving your dog choices. – check out the testimonials below.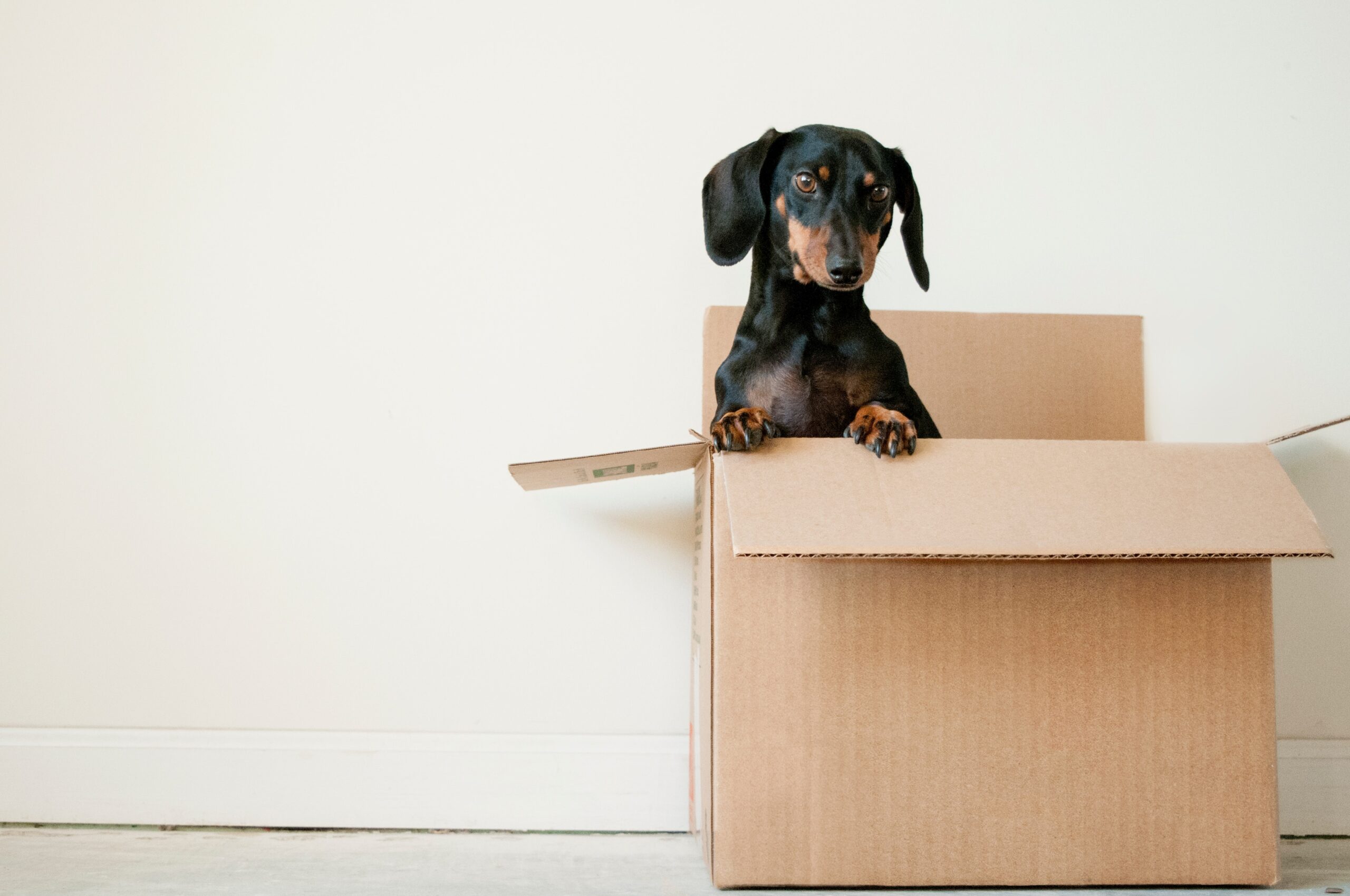 Welcome to The Dogs Code
Specialised training for Dachshunds (and their owners)
The aim of The Dogs Code is to build confidence in dogs and owners and to create best friends through positive training

Owner and founder Katie Saywell
Katie was so friendly, knowledgeable and all round amazing. Clear and concise presentations with great direction and feedback. Never felt that any question was to much. I've been given the confidence to go away and have a stronger bond with my pup whilst developing his life skills and manners. I will really miss the class but know Katie is there even though the 4 week course is over. I'll definitely recommend to anyone who has a Dachshund to use the DogsCode and I'll be keeping an eye out for any future courses for Duggie. Thank you again.
The Dogs Code has been a really helpful and engaging 4 week course, we started with our dog (Joao) at 4 months old and we've worked through a range of techniques and exercises to help build stronger build with our dog. Katie has an extensive knowledge of working with Dachshunds, which means you get quality lessons that work straight away. I would highly recommend anyone with a puppy Dachshund to complete The Dogs code course to set up for a great relationship with your dog.
We worked with Katie as we were experience a lot of barking by our dachshund and weren't sure what to do next. We'd seen two different behaviourists over the years, but had never made much progress. After one session with Katie we felt equipped with practical tools and understanding to tackle the problem and saw improvements almost immediately. A second session really cemented everything for us. Training is an ongoing process with your dog, but we've felt really supported during the process and Katie is still contactable for any follow up questions. I can't recommend the service more highly!
A big thank you to Katie Saywell, for helping me with my two boys over the last few months! (Especially as she only works with Dachshund owners!!) My boys have been a handful, to say the least! – When I used to walk them together it was a nightmare, always pulling on their leads and constant barking!!Even some places I knew I couldn't walk them or let them off their leads. Very stressful But now they are as good as gold and its an actual joy to walk them and let them off their leads! – Also, I have been so frustrated with how stubborn they have been. (I know Dachshunds are known for that), but I think they took it to a new level! They wouldn't listen and do what is asked/told! But finally, they actually listen to their Dad and Mum and do what we ask without wasting time! I know it is down to myself to give them the time, to train them, but as a busy professional it can be quite a task and to be honest, I felt so guilty that I didn't know HOW to train them and that I didn't start training them sooner! So I am very grateful. I now have the perfect dogs!! If we end up getting a third, I know who I'll be coming too!
I was stressing about my Dachshunds bad behaviour. We had a 121 session with Katie from The Dogs Code and I couldn't be happier. Katie is great to work with and she has given us our confidence back. Lots of practice to reinforce what we learned but a great start made – Thank you.
I followed the advice from Katie at The Dogs Code – Thanks a lot for the great advice and hope this helps others who have the same issues.
After my Dachshund bit my daughter I was in a positiion where I was going to rehome him. After lengthy discussions with a rehoming charity, they recommended I speak to Katie and see if his behaviour was something we could work with. I booked an appointment and Katie came to my home and met my doggies. She was professional and compassionate from the start and her love for the breed was obvious. The 12 session was incredibly insightful and we were able to unpick the behaviour and find out what the issue had been. After the session we (as a family) were able to make the decision to keep him and work together to ensure there wasn't a repeat incident. Katie gave us lots of advice and helpful training tips and this has led to a much more relaxed environmentfor us. I look forward to working with Katie again, with one of our other Dachshunds that has reactivity issues. I have every confidence that she will help and would definitely recommend her to others looking for help with big or small issues.
My Dachshund Bertie was attacked twice and it left him very barky and nervous. I got in touch with Katie at The Dogs Code. Its been hard work but we are now able to go out on walks by using the techniques Katie has shown us. Our confidence has grown and we are all much happier and Bertie focuses on me. Id highly recommend.
Katies knowledge and understanding is exceptional. The way she explains a dog's behaviour really helps you understand what they do and why and then how to fix it! With rewards and positivity! Amazing.
The Dogs Code in association with ...